How to Find The Right Employer?
Explore our database of HR contacts and reach out to be on their radar to get hired by a specific employer.
Geographical Search
Find HR who work with employers in your area
Industry Search
Find HR who specialize in placing candidates in your industry

Employer Search
Find HR who work with particular employers that interest you
Job Title Search
Find HR who specialize in placing candidates with your job title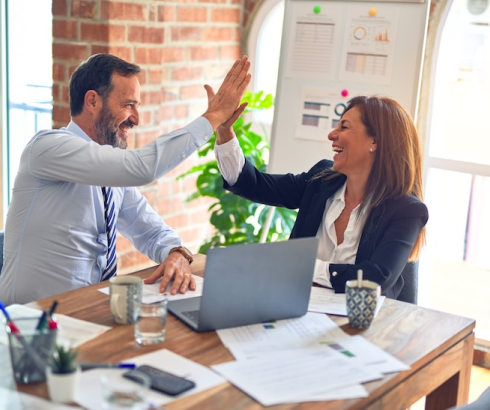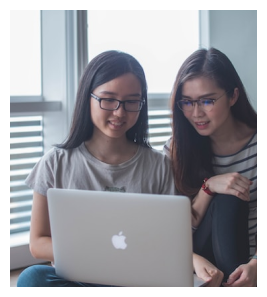 Our mission
Our mission is to connect job seekers with the best employment opportunities that match their skills & preferences.
Find Your Perfect Point of Contact
We aim to connect the dots between job seekers and employers by providing the right point of contact. You'll get a list of HR recruiters to connect with based on your educational degree and past employment history. Our HR contacts database is validated and verified in order to maintain 100% transparency. A diverse list of recruiters gives job seekers an advantage of getting hired by an esteemed organization. To put it in simple words, register now and use our HR contacts to build the right connection in less time.
Find A Job And Company That You Love By Connecting With That Employers HR Manager
Create your account by uploading your resume that includes all details regarding your past work experience, educational background and achievements.

Explore our list of HR contacts and build a list that contains contact information for employers who are looking for candidates with professional experience like yours.
3. Connect With HR Contacts
Reach out to recruiters via email or connect with them on social media to find out about job vacancies and to let them know about your willingness to get hired.
How Does HR Direct
Help In Your
Job Search?
Reach our to HR Contacts in your area who specialize in placing candidates for a specific employer. Connect with them to increase your chances of getting hired. Start making real contact with HR contacts to build meaningful relationships.
Buy now to get access to employers' details and their HR contacts.
Are you finding it difficult to connect with employers you would like to work with? Not anymore! Generate a customized list of HR contacts for networking purposes so you can get to know the employers looking for talented employees like you.
How Does HR Direct Help Narrow Down Your Job Search?
Target Specific Employers In Your Area
HR Managers can be a valuable asset to connect you with employers in your area. Get a list of HR contacts and reach out today to learn about potential employers before applying for a job. Make the best possible decision for your career period.
Purchase A Customized HR Contact List
ONE-STOP-SHOP CAREER SERVICES
Take A Look At The Comprehensive Career Services That help jobseekers Get Back To Work – FAST
Use the BREES™ system to verify information on your resume for a competitive edge
Register on more than 50 job boards to get hired fast
Leading experts from around the world offer weekly webinars to help you navigate the hiring process to ensure success in your job search
One-on-one career counseling provides support during your job search and guidance for  your career development

Find thousands of relevant jobs with local companies with a simple click
Upload your resume to receive a resume score and suggestions to strengthen your resume
Our AI-powered social media profile checker scores your LinkedIn profile on key criteria recruiters and hiring managers look for. Get actionable steps to revamp your profile and land more interviews
Access valuable career related ebooks such as The Art of Interviewing, Job Comparison, Interview Prep, and more to support your job search
Immediate access to a newsletter full of invaluable information to help you navigate the challenges of your job search
You will have easy access to a list of top recruiters who can help you to get hired fast
You will be able to build a list of HR managers for employers that interest you
Exclusive Offer
Limited Time Only
COMPLETE
JOBSEEKER BUNDLE
Explore our list of HR contacts to be on the radar of
employers in your area and get hired faster.
Reach out to us with any questions.
We'd love to hear from you.
Sign up to receive all the special
latest job seeker news and offers.